JARED MARTIN
as
Harrison Blackwood
LYNDA MASON GREEN
as
Suzanne McCullough
PHILIP AKIN
as
Norton Drake
and
RICHARD CHAVES
as
Colonel Ironhorse
Created by
GREG STRANGIS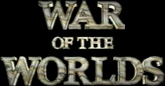 "HE FEEDETH AMONG THE LILIES"
Special Guest Star
CYNTHIA BELLIVEAU
Music by
BILLY THORPE
Additional Music by
LARRY BROWN
Production Designer
GAVIN MITCHELL
Executive Script Consultant
TOM LAZARUS
Creative Consultant
HERBERT WRIGHT
Produced by
JONATHAN HACKETT
Written by
TOM LAZARUS
Directed by
GEORGE BLOOMFIELD
Executive Producers
SAM STRANGIS
GREG STRANGIS
Post Production Consultant
BERNIE LARAMIE
Director of Photography
RON STANNETT, C.S.C.
Canadian Casting
BRIAN LEVY, C.D.C.
Los Angeles Casting
CARO JONES, C.S.A.
Also Starring